Liquid Filling & Biocides Manufacture
We have a range of filling options available to our customers: small volume liquid filling for medical devices and personal care with typical metered doses ranging from 10ml to 100ml and medium liquid filling for medical devices and biocides with typical metered dose ranging from 100ml to 1000ml.
Filling and processing
Whether you require a bag in bottle or a metered dose presentation filled in a dedicated cleanroom setting and/or under aseptic conditions we are able to fulfil these requirements, in a quick and cost effective manner. In addition we can offer various caps fittings, including trigger sprays, in screw, crimp or snap on types.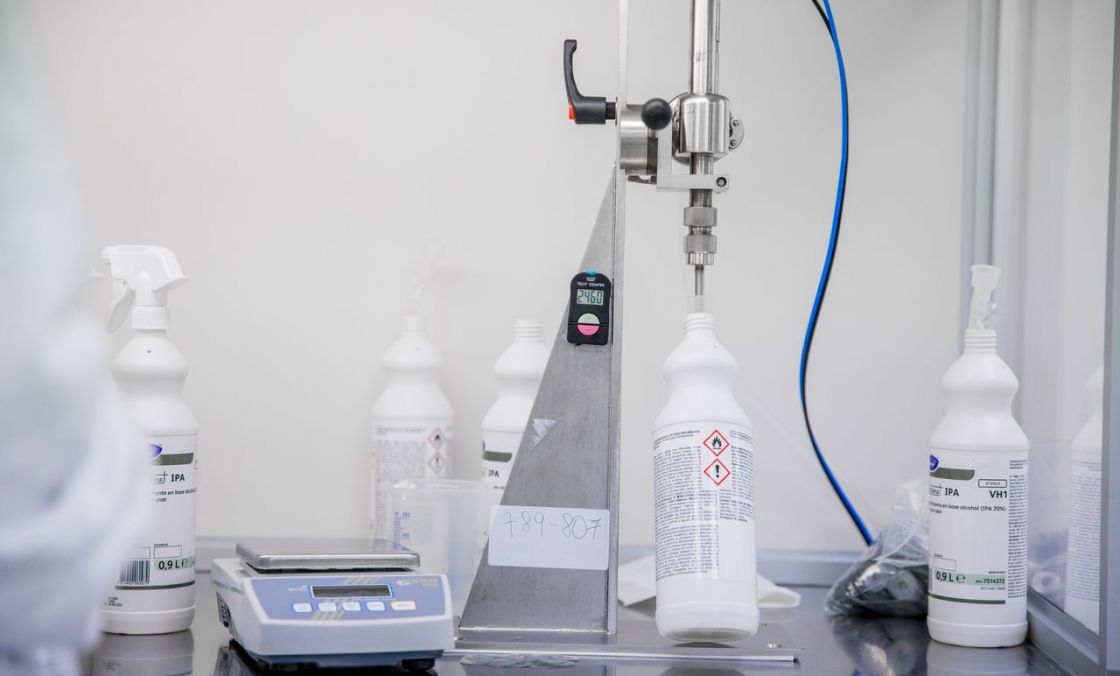 Dedicated cleanrooms
We have dedicated cleanrooms for the filling of liquid based sterile and non-sterile biocide products including standard bottle filling bag in bottle trigger sprays.